Giving those who have nothing the opportunity to improve their lives is something that I find very close to my heart. I think one of the best ways to make a global impact is to help improve upon clean water infrastructure. Half of all illness in Africa is due to unsanitary water. Diarrhea  is the number one killer of children in the world. It costs 5 – 10 times more for poor people to get clean water than rich people.
In order to make this plug tie into epicr I have sought out some of the best water infographics out there! (click the images to enlarge) Also, on a brief aside, infographics are such a great way to condense information!
1. SeeYourImpact.org Clean Water Infographic: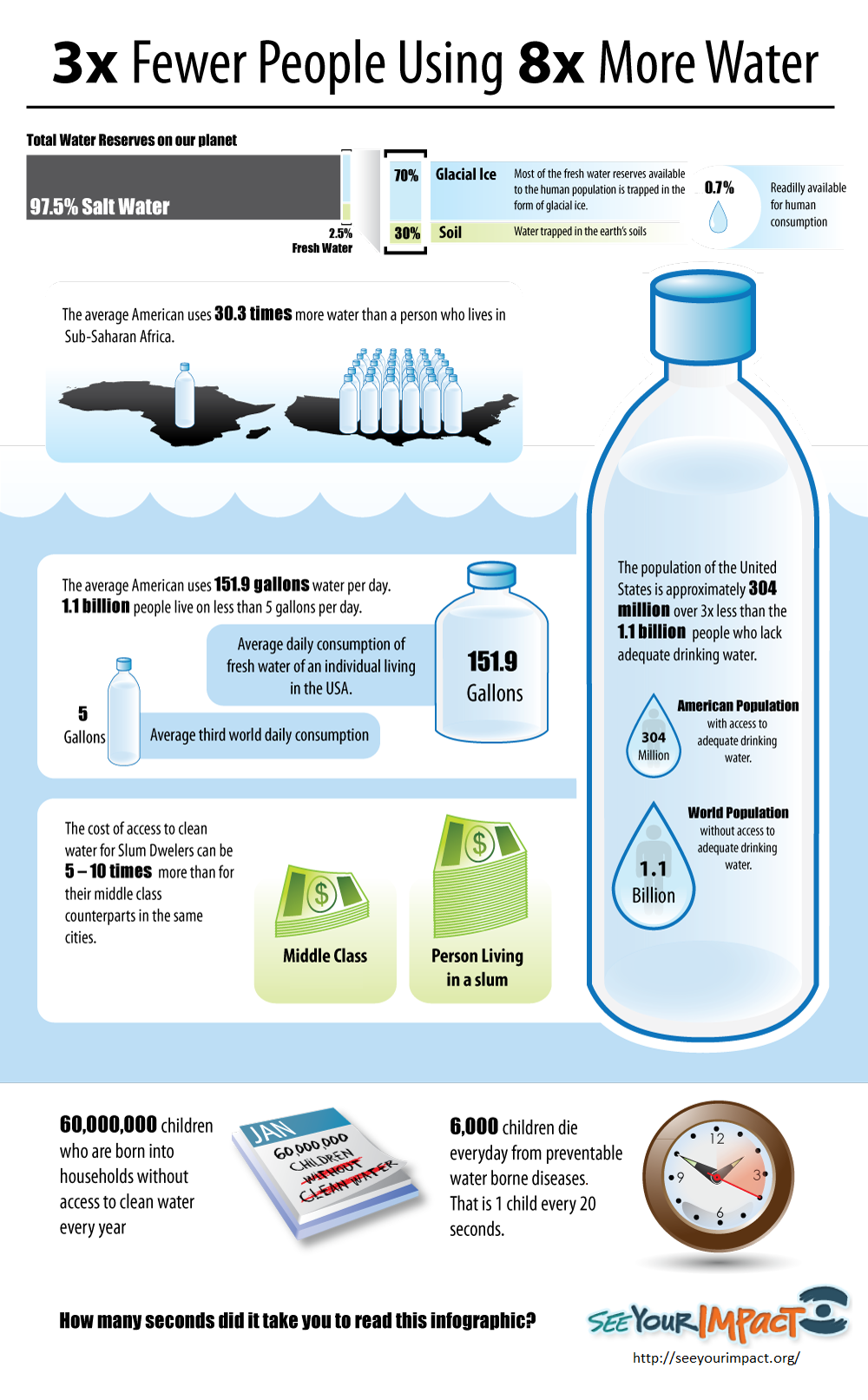 2. Where the water is:
3. Global water foot print:
4. The facts about bottled water:
5. Drink Up Water Infographic:
Hopefully these water infographics have inspired you in some way, if you find/know of any more great water infographics don't hesitate to send them our way!